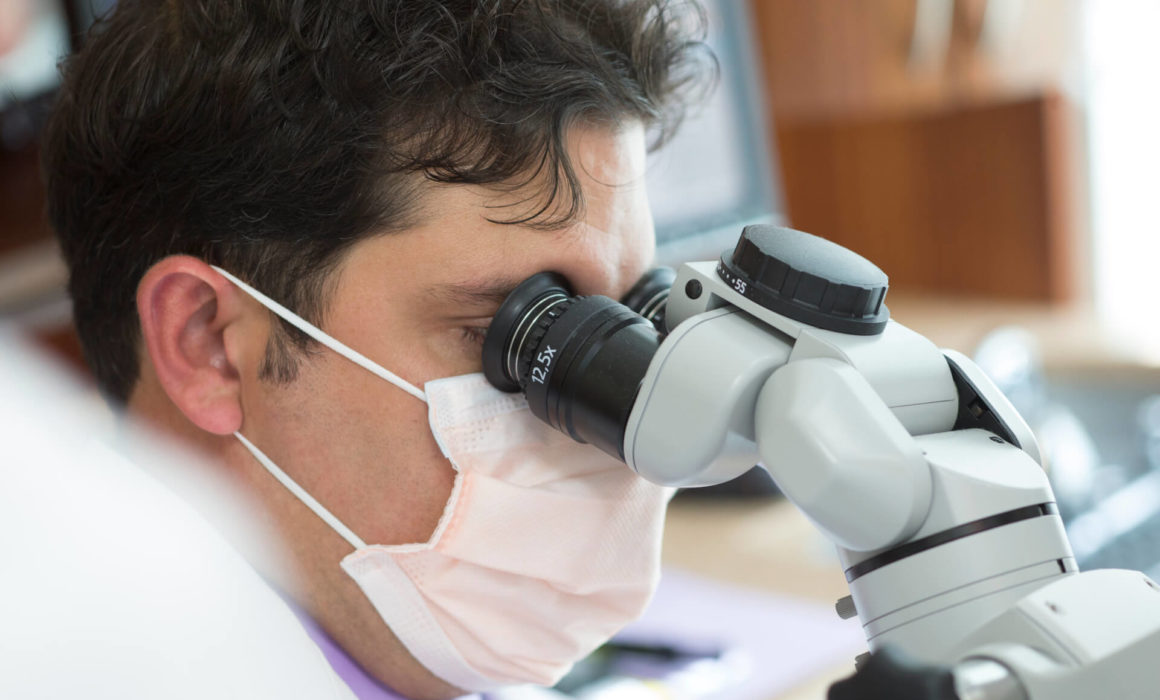 Use of a dental operating microscope allows Dr. Cairo to visualize, diagnose and subsequently treat things that would otherwise not been seen with conventional loupes or naked-eye dentistry.
Microscope dentistry has the greatest precision and accuracy when providing care; exact tooth preparations and margins,  more conservative treatment that is kinder and gentler to neighboring teeth and supporting tissues.
The 5 microscopes we have in our office offer up to 40x magnification, allowing Dr. Cairo to ensure all work leaving the office is of the highest quality and integrity. This means no unnecessary work or time in the dental chair, a major win!
Magnification is the current standard of care in dentistry, yet why is it that the number of dentists using a microscope is still so slim?
No magnification or low magnification can easily lead to errors of omission from incomplete information. The dental operating microscope goes a long way to close the information gap, and treat our patients comprehensively, just as Dr. Cairo envisioned.
Our care and service is unlike any other dental office in the area. We pride ourselves on providing exemplary care.
For more details you can find out more.